Are you the person who surf on web for a log time ? Do you visit new sites for gathering information ? Then there are lot of chances to steal your data. Yes what you heard is rite, there are many sites on this web tracks your data by just installing some cookies to your browser. These cookies will help the trackers to track your online data completely. If you are a firefox user then here is a good news for you Firefox has recently developed an Add-on Collusion for its users to know who is tracking them. This (Collusion) add-on will let you know what are the websites that are tracking you and it alerts if some websites tries to install cookies into your browser.
This Add-on creates a graphic like thesaurus who is connected to sites. So it is easy to know how is following you every time i.e which website or third party application is tracking your browsing data.
Getting Started :
Download the extension from here and install it. No need to restart your firefox to activate this. Navigate to the extensions option and enable it to start working. After activating you will find a small circle which is having red border at right hand bottom side of your firefox browser. If you want to know what are the sites that are connected or advertising in the site that you are visiting click on the icon and a new window opens and starts showing the graphic, where you can see the site which are link to the site which you are visiting. It looks similar to the image below.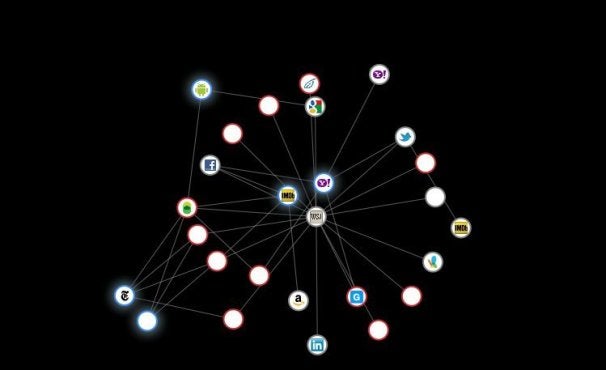 The glowing circles represent the sites that you have visited and each line going out of the circle represents the cookies or its advertisers. Red circles are behavioral tracking cookies, and gray circles represent non-behavioral tracking cookies. Mozilla says the gray circle sites are tracking you across the web. If you want to know how many sites that you visited then click on the google double click circle this will show you the real sites that you have visited from the point you started surfing. Mozilla says this will help you in find the spam sites.
All the tracking data will be collected and stored in your local system. You can rest the graphics and delete the Collusion's (tracking add-on) database. As of now collusions just tracks the websites that you visited, but future plans for the add-on include the ability to turn off tracking cookies when you don't want to be followed as you browse the Web.
So what is you opinion on this add-on ? Share your views on this add-on through comment section below.